[fusion_dropcap]T[/fusion_dropcap]
he Australia Fund was established by the Australian Council of Stoma Associations (ACSA) to provide assistance to ostomates in countries where they have serious difficulties or hardships in obtaining or affording basic ostomy supplies, or where they lack adequate post operative care and support.
The establishment of the fund was inspired by a proposal put to ACSA in 2001 by the late Mr. Heinz Wolff, then President of the International Ostomy Association, who suggested that Australian ostomates who receive excellent support should help those who are less fortunate. The proposal was supported by Mr. Gerald Barry the ACSA President at the time, who became the inaugural Chairman and, with the help of some dedicated volunteers and the endorsement of ACSA, set up the Fund in its present form
The Fund seeks to provide effective practical assistance to disadvantaged ostomates anywhere in the world by donating basic ostomy appliances, training Stomal Therapy Nurses and other medical professionals in stoma care and fostering the development of local self help facilities.
Appliances and other supplies we send overseas are obtained from donations by associations of obsolete, overstocked and unusable stock as well as donations from hospitals and supply companies. In addition items are purchased by the fund where necessary to meet urgent requests.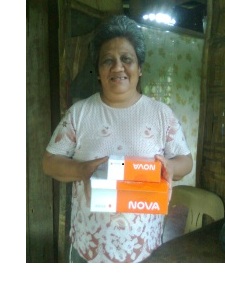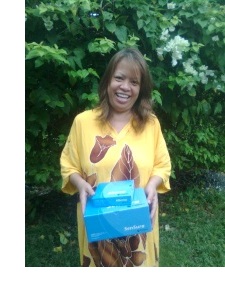 The Fund is managed by a Committee appointed by ACSA with the assistance of a National Administration Assistant.  The work is supported by Australian ostomy associations and their members who provided the initial funding. Associations and ostomates continue to be involved in providing funding support and in the collection and sending donated appliances overseas.
Assistance has been provided by the Fund to a wide range of countries, mainly in the Asia/Pacific Region. Appliances have been sent to Indonesia, Nepal, Philippines, Fiji, Ethiopia and Papua New Guinea. Scholarships or other assistance have been provided for the training of Stomal Therapy Nurses in Philippines, Indonesia and Argentina. The ongoing work of the Australia Fund will be exended in the future to help ostomates in any country throughout the world where a need exists.
It should be noted that ostomy appliances are normally only provided through ostomy associations, hospitals, community organisations or health care professionals in the country or region being assisted. These organisations are expected to take responsibility for the distribution of appliances free of charge to ostomates in the area who cannot afford to purchase them.
Inquiries for assistance from the Australia Fund may be forwarded to The National Administration Officer of the Australia Fund, email [email protected] 
Australia Fund Partner Organisations
Friends of Ostomates Worldwide (www.fowusa.org)
Friends of Ostomates Worldwide-USA is a non-profit organization that collects donated ostomy supplies from individuals and organizations in the United States and sends them to those in need worldwide.